Security Officer Mark Odaa's Quick Thinking Stops Building Damage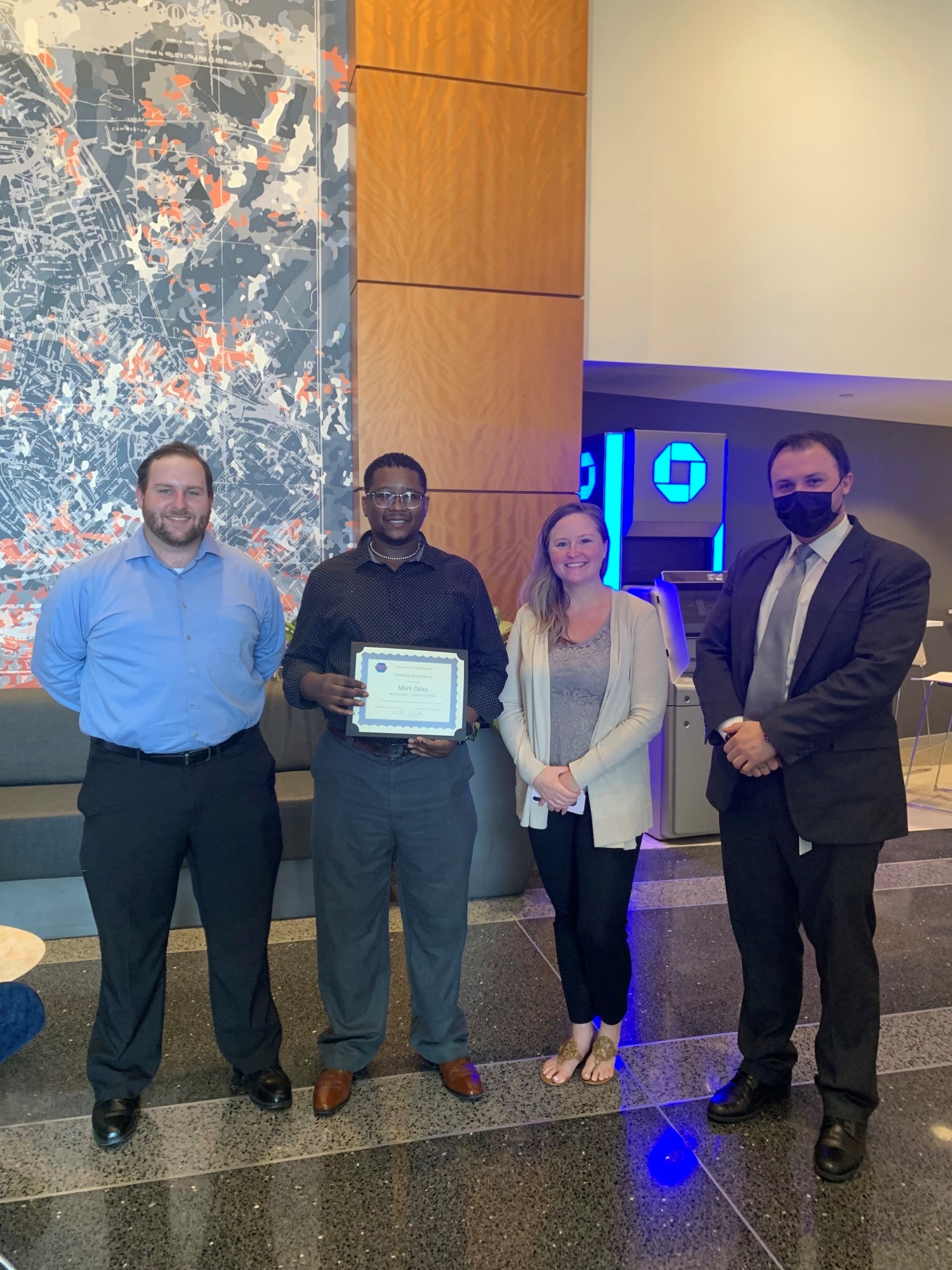 July 28, 2021
Shift Supervisor Mark Odaa was recognized for his efforts and response to a major water leak that occurred at United Security client, Related Beal, and their Seaport Center Property.
While working his shift, Mark Odaa was on tour of the building when he noticed a large water puddle in one of the construction sites. He immediately investigated the source of the leak, which took him up to the 9th floor bathroom. Upon further investigation, he noticed that the water leak had been caused by a faulty drain in the bathroom.
Shift Supervisor Odaa immediately notified the building engineers and property management.  He then assisted with shutting water off to that side of the building to minimize any damage. Supervisor Odaa's attention to detail and alertness led to a building crisis being diverted.
USI Management and Related Beal – Seaport Center would like to say thank you for your efforts and dedication! Our team presented Officer Odaa with a Certificate of Excellence for his role.
Who's in the Photo:
Left to Right: Anthony Valentino (Field Operations Manager), Mark Odaa (Seaport Shift Supervisor), Jenna Doherty (Property Manager), and Gent Lako (Seaport Site Supervisor)
---