Corporate Security Division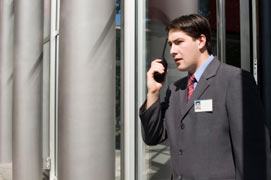 USI's Corporate Security Division represents our fastest growing business unit and is where USI sees tremendous opportunities for growth.   As a New York based firm in a post 9/11 world, USI has experienced first-hand the demand on companies to assure a safe and secure work environment for their employees, patrons and the general public alike.
Corporate America has answered the challenge by dedicating the appropriate resources to this endeavor…and USI can demonstrate the experience, expertise, and emotional intelligence and fit required to balance this challenge.  USI appreciates that each customer's security needs are unique and further, that there are no universal solutions to every security concern.