Annual David James DuBeau USI Employee of the Year Award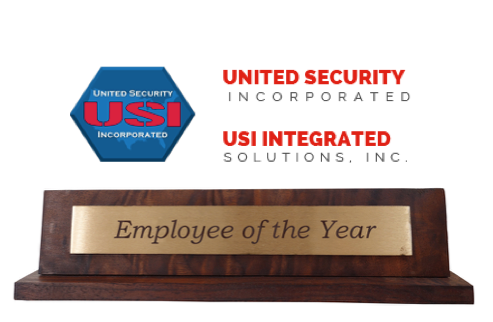 March 11, 2019
As many of you know USI lost a very talented long-time employee, Dave DuBeau, to cancer in early 2019. To honor Dave's legacy, United Security, Inc. is excited to announce the new Annual David James DuBeau USI Employee of the Year Award.
This new award is meant to carry on the legacy that Dave left behind through his dedication, and leadership. An internal committee made up of our principal owners and senior management will review all nominations with the task of choosing the annual winner. This award will allow senior management to identify numerous "Employee of the Year" candidates, with the plan of awarding one prize.
This new award is open to all USI Employee's who demonstrate the following characteristics in their role –
D – Dedicated to your role.
A – Available to clients and your team mates.
V – Valiant in how you act every day.
I – Improvement as your thirst for knowledge grows.
D – Distinguished in your demeanor and approach to you job.
Nominations can come from anyone in an account management, supervisor position, and or manager positions. Nomination forms will be made available on the USI Employee Portal. The winner will be announced in the November / December timeframe each year at the annual USI Managers Meeting. The winner will receive a plaque in honor of this recognition as well as $1,000 for their achievement. The winners name will also be inscribed onto the perpetual award that will be located in our Red Bank, NJ headquarters.
Any question please contact HR Director Valerie Izzo 203.353.3322 or [email protected]
---