USI Security Officer's Quick Thinking Saves Baby's Life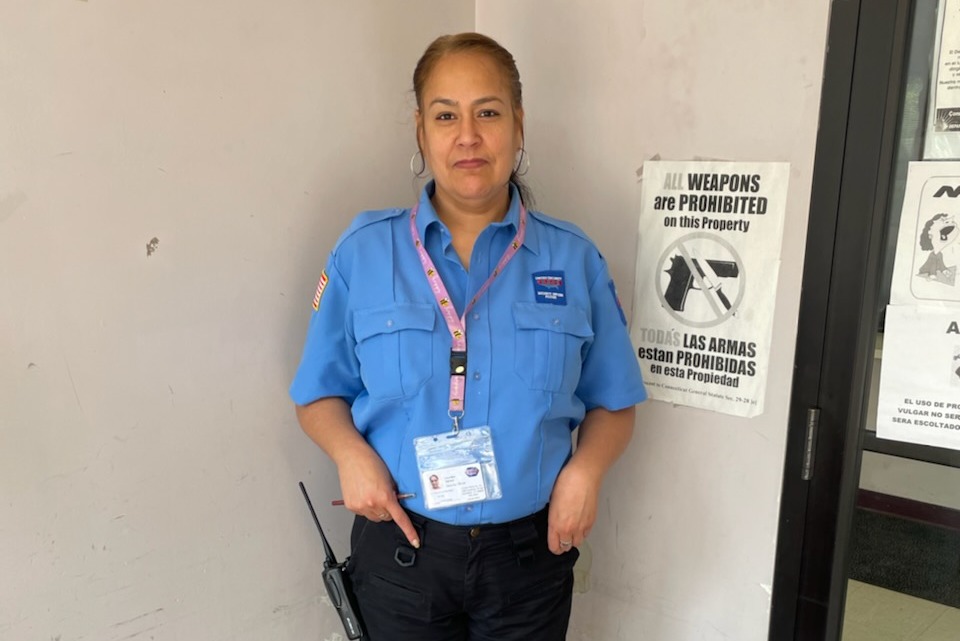 July 27, 2023
Our team stresses preparation and training for all our officers in every security program.  We feel that it is the extra work completed by our trainers and officers that set our team up for success. Our goal is to train our employees so that when unforeseen circumstances arise, they can react in the most effective way possible.
In late June of this year at a client site, Security Officer Lourdes Santos was assigned to the front lobby.  Officer Santos observed a baby being held by her mother who was tapping her on her back.  She quickly realized the baby was choking on something.  Thanks to Officer Santo's training, and with the mother's permission, she administered several back blows to the baby that dislodged the penny from the baby's throat/mouth.The baby's breathing returned to normal, and she was handed back to her mother. There were multiple witnesses to the event, including other security officers, a Connecticut State Trooper, and representatives from our client who all agree that her quick thinking and reaction saved the baby's life!
On behalf of all USI employees, we would like to honor and thank Officer Lourdes Santos for the heroism she demonstrated that day.  We could not be prouder of how she handled that situation.  Because of her that baby is alive and well. Please join us in thanking Officer Lourdes Santos!
---