Security Officer Orlanda Jeffers Awarded Officer of the Quarter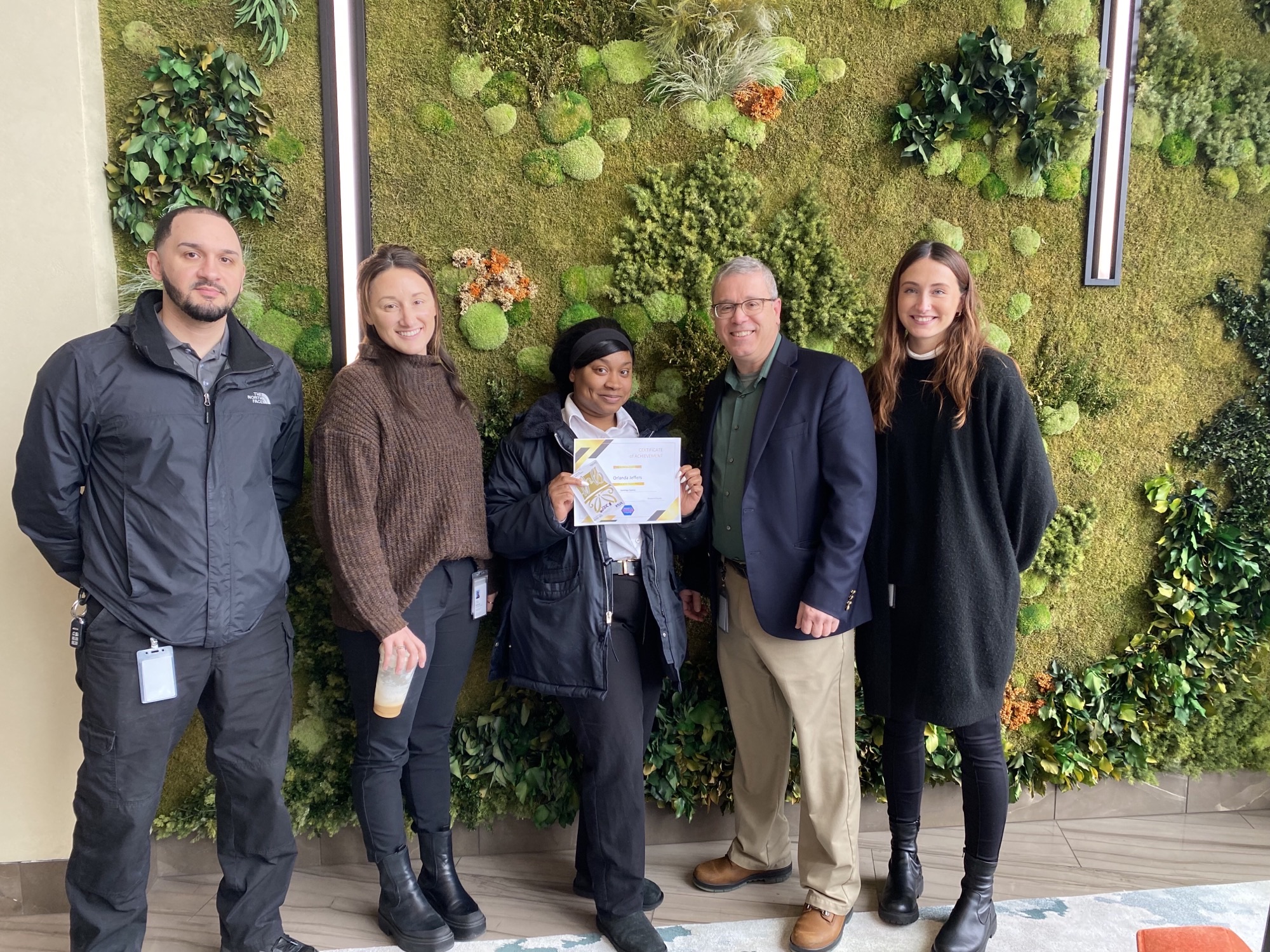 February 27, 2023
United Security is excited to announce that Security Officer Orlanda Jeffers has been recognized with the Officer of the Quarter Award.  Security Officer Jeffers works at the Cambridge Crossing site and has been with USI since the Fall of 2021.  Throughout that time, she has become an integral part of the security team.  Orlanda was introduced and trained on the "Own The Lobby" initiative and is exceptional at meeting and greeting all tenants and visitors to the building with a smile and "How can I help?" attitude.  From her lobby post she oversees alarms, phones, radio transmissions, and checking guests into the building.  She has emerged as an expert on all security aspects for this site, including her normal lobby post to the cruiser patrols and loading dock.  Orlanda played a large part with the buildings annual "Toys For Tots" collection and the annual holiday gathering that includes all staff.
Director of Security at Cambridge Crossing Kevin Gage noted, "Orlanda is very deserving of this award.  She is an example of how we want all our security team to operate.  We are lucky to have Orlanda in this role, and I'm happy to recognize her for her achievements."
Great Job Orlanda and Congratulations!
(Pictured Left to Right): ASD Jonathan Vicente, Property Manager Marisa DiPietro of DivcoWest, SO Orlanda Jeffers, SD Kevin Gage and DivcoWest Tenant Service Coordinator Allie O'Mara
---