Site Supervisor Augusto Garcia Receives Employee Recognition Award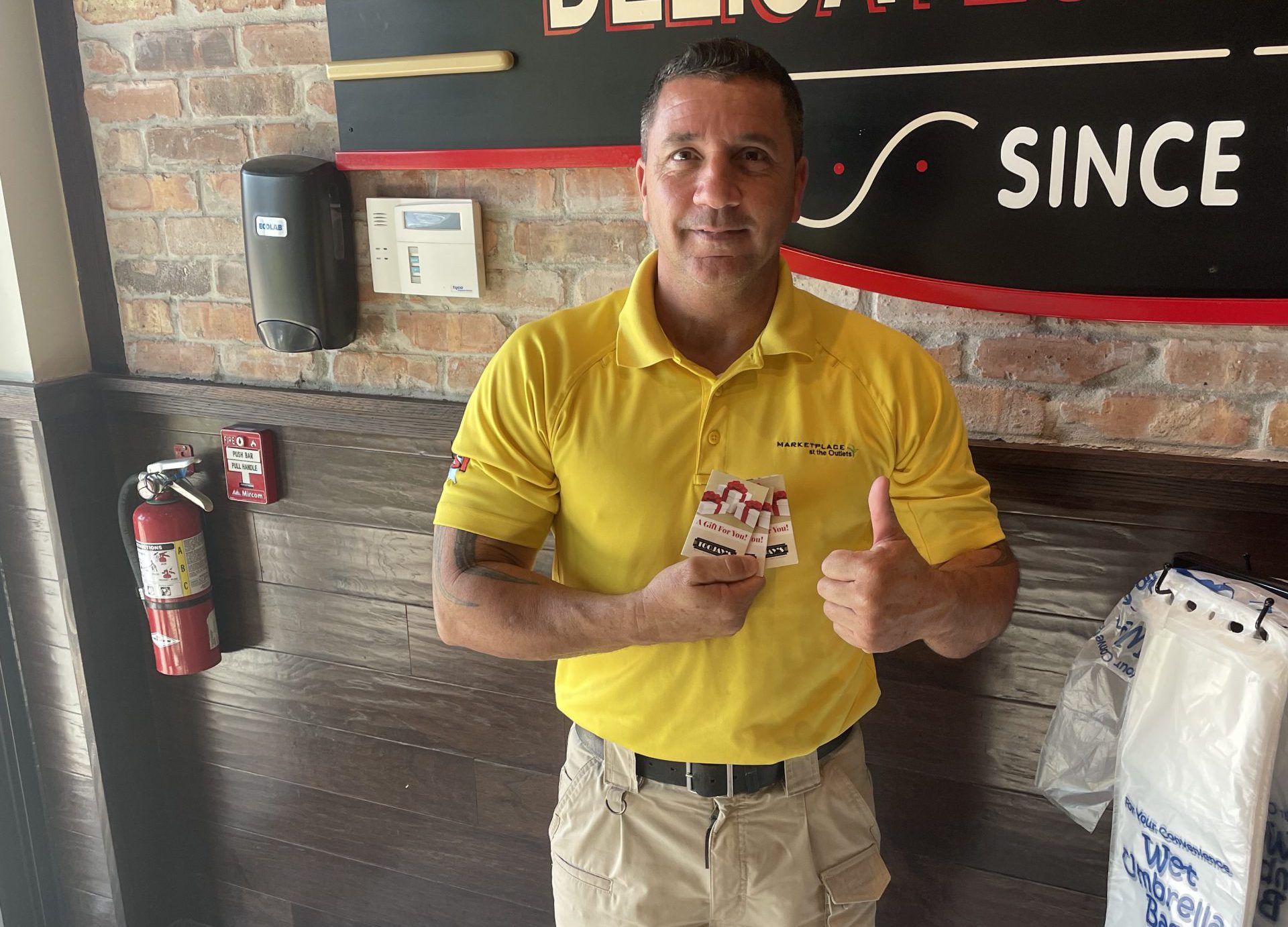 November 21, 2022
United Security is excited to announce Site Supervisor Augusto Garcia with an Employee Recognition award for his work at Palm Beach Marketplace.  Site Supervisor Garcia has been an employee of USI for over four years.  Throughout his tenure he has demonstrated an ability to go above and beyond leading his team.  This includes answering questions and providing directions to visitors and shoppers at the Palm Beach Marketplace.  He has provided hands-on mentorship and training to his team members to upgrade their skill set to provide the very best service to our clients.
In recognition of his work, Regional Director of Operations John Libby presented Site Supervisor Garcia with a few gift cards to local retailers at Palm Beach Marketplace.  Per John, "I work closely with Site Supervisor Garcia and his team.  I have observed how effective he is as a leader.  His commitment to USI and our client is refreshing.  Augusto is an easy choice for this award."
Please join me in Congratulating Site Supervisor Garcia for this Award.
Pictured is Augusto receiving his gift certificates.
---