Officer Amir Phipps is Recognized for the PEACE Award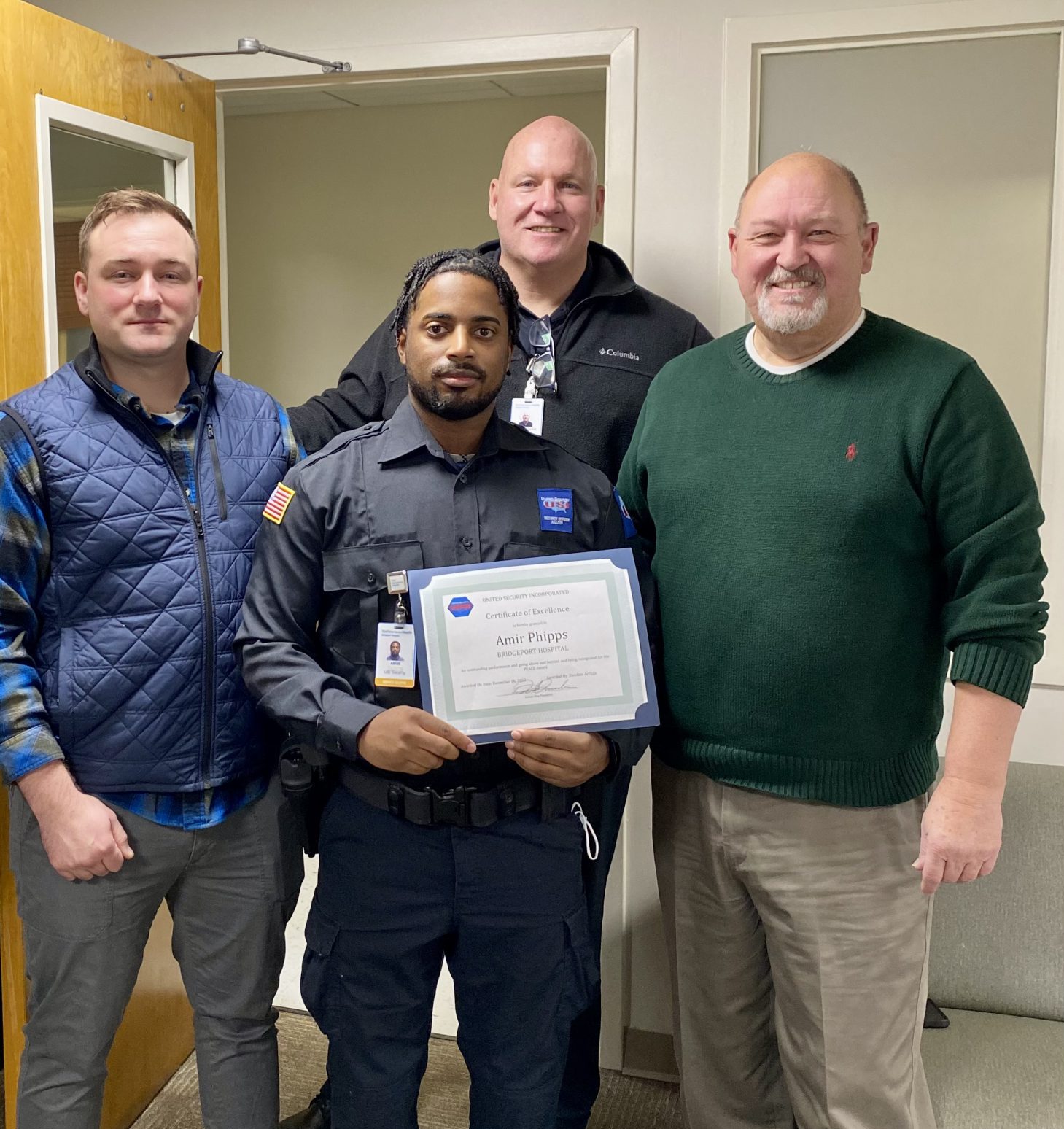 March 30, 2023
United Security would like to recognize Security Officer Amir Phipps with his quick thinking, and in recognition he has been awarded the PEACE award at Bridgeport Hospital.  The PEACE award (Patient Experience Award for Caring and Excellence) is in recognition to hospital staff who have gone above and beyond to meet patients' and families" needs.
Officer Phipps was on patrol in the main lobby of the hospital.  He observed a woman having a seizure.  Due to his extensive security officer training, he reacted without hesitation by turning the woman on her side until the seizure event was complete.  In the aftermath as hospital staff took over for Officer Phipps, he received complements from all included this incident.  The patient, her husband, and the nursing team all expounded on his composure in a stressful situation.
We would like to thank Officer Phipps for his quick thinking and congratulate him on this prestigious award.  Below is a picture of officer Phipps receiving his award.
Pictured left to right: Mike Riccio Assistant Account Manager, Officer Amir Phipps, Portfolio Manager Chris Broems, and SVP Operations Deo Arruda.
---