Security Officer Bobby Allen Awarded Certificate of Appreciation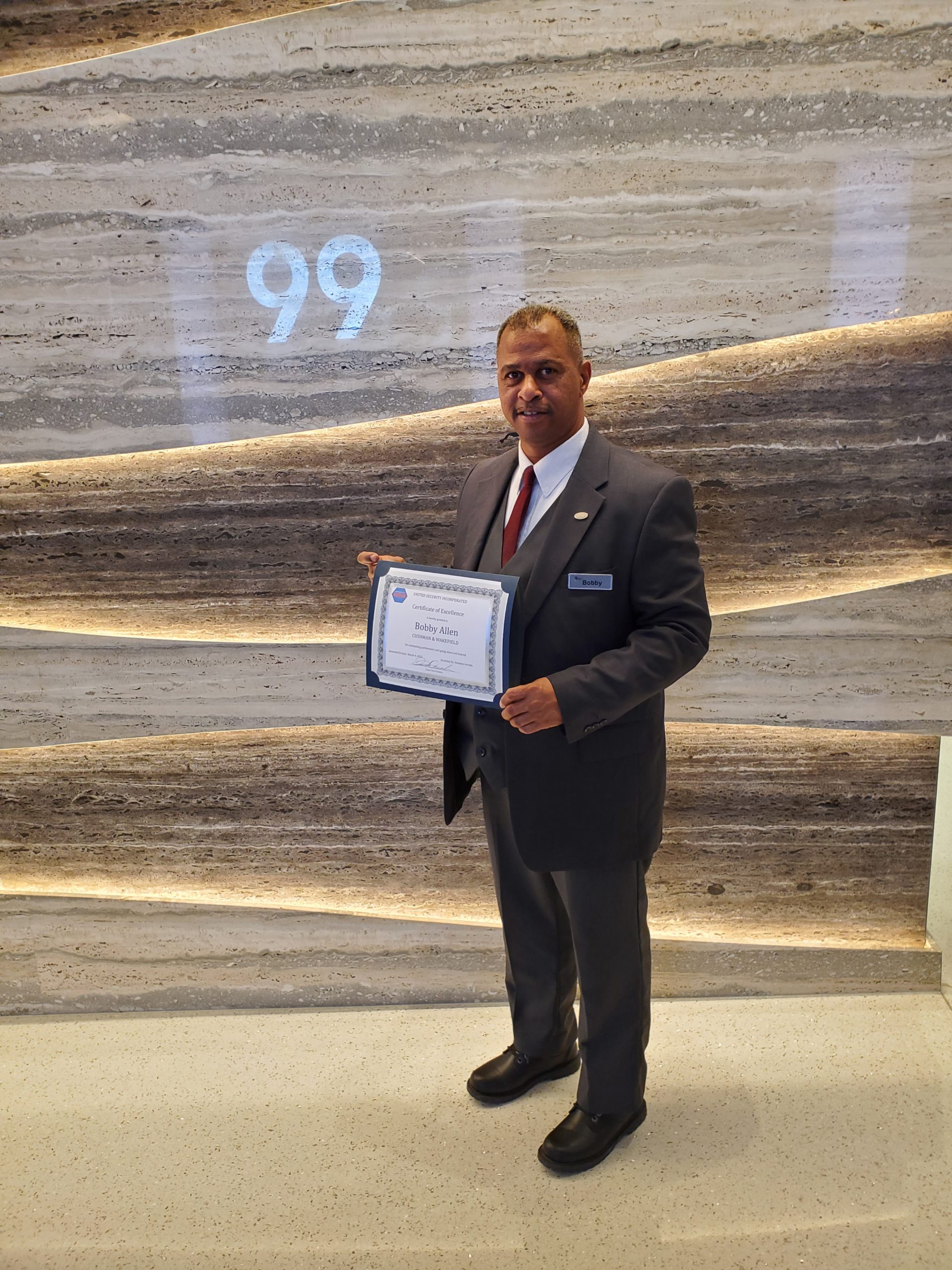 February 27, 2023
Security Officers are trained to observe a multitude of items including what is happening right outside a building where he and or she is on patrol.  At Approximately 11:00 PM Security Officer Bobby Allen observed a woman leave the lobby of the building he was working in and proceed out into the 10-degree weather.  Officer Allen observed the woman walk to her car in the lot across the street, and from a far have a bout of dizziness because she was holding herself up against her car and seemed unstable. She then turned and started to walk back into the building lobby and collapsed into a snowbank.  Officer Allen immediately reported the incident to his supervisor and contacted emergency services.  The USI team then rushed outside and with her permission helped her to her feet.  The Boston Police and a local ambulance arrived at that moment and took over for USI.  Emergency services helped her back into the warmth of the building lobby and after a lengthy assessment gave her the OK to continue with her night.
Security Officer Allen potentially saved this woman's life that night if he was not alert, aware, and noticed the woman walk out into the cold at a late hour.  His quick thinking and reaction got her the assistance she needed.  USI management is thrilled to award Bobby with a Certificate of Appreciation and gift card for his excellent work.
Congratulations Bobby – Thank you for being a great representative of United Security!
Pictured: Security Officer Bobby Allen
---