Michael Guilfoy is Awarded the 2022 David A. Dubeau USI Employee of the Year!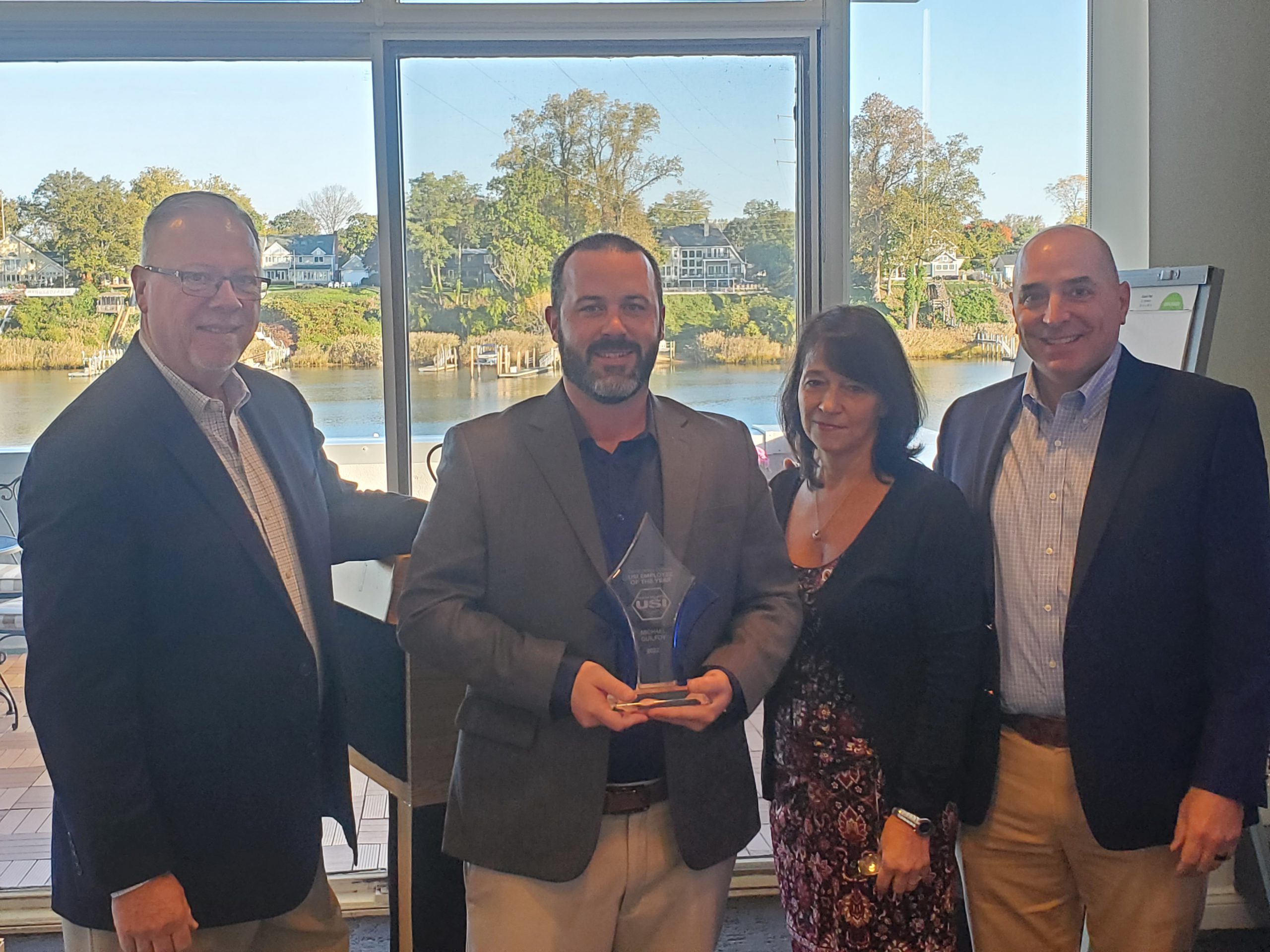 November 21, 2022
The USI David A Dubeau Employee of the Year award was created after the passing of USI Security Director Dave Dubeau. Dave represented the very best of every USI employee.  He was a great listener and leader.  Dave put his team and clients first in ensuring their success and happiness.
Past winners of this award include:
Ray Ferrell – 2019
Graham Moore – 2020
Sonia Duarte – 2021
Each of the recipients above demonstrated in their roles the same qualities of Dave Dubeau and are worthy award recipients.
This year's recipient is long-time employee of USI, Michael Guilfoy.  Michael attended UMASS for college and began his career with USI three years after graduation.  Michael dove into the operations side of the business servicing the Northboro Crossing Mall and Enterprise Bank.  His next challenge was working the 2nd shift as the shift lead at Cambridge Housing Authority.  His responsibility increased and he was promoted to Site Supervisor for Keypoint Partners at One Brookline Ave.  His final operations role out of the Boston market was in the local district office as an Operations Supervisor / Manager.
With sound experience on the operations side of the business, Michael moved south to USI headquarters in Red Bank, NJ, and had the opportunity to assist the growing finance department.  Since his move Michael has expanded to support various teams including sales, Integrated Solutions, and Operations.  Most recently he was promoted to Systems Analyst and is our in-house expert for Win Team.  Michael has developed a reputation across the company as a resource for providing support and answers when called upon.  He is a second set of eyes for sales on pricing models, a finance partner for Integrated Solutions, and a Win Team resource for Operations.    He is a truly a valued member of the USI Team, and a worthy recipient in the values that Dave Dubeau brought to USI
Please help us in congratulating the winner of the 2022 David A Dubeau USI Employee of the Year – Michael Guilfoy!
Pictured (Left to Right):
George Guilfoy COO, Michael Guilfoy, Christine Gelatt CFO, and Frank Consoli CEO
---