USI Armed Officers Participating in High Level Training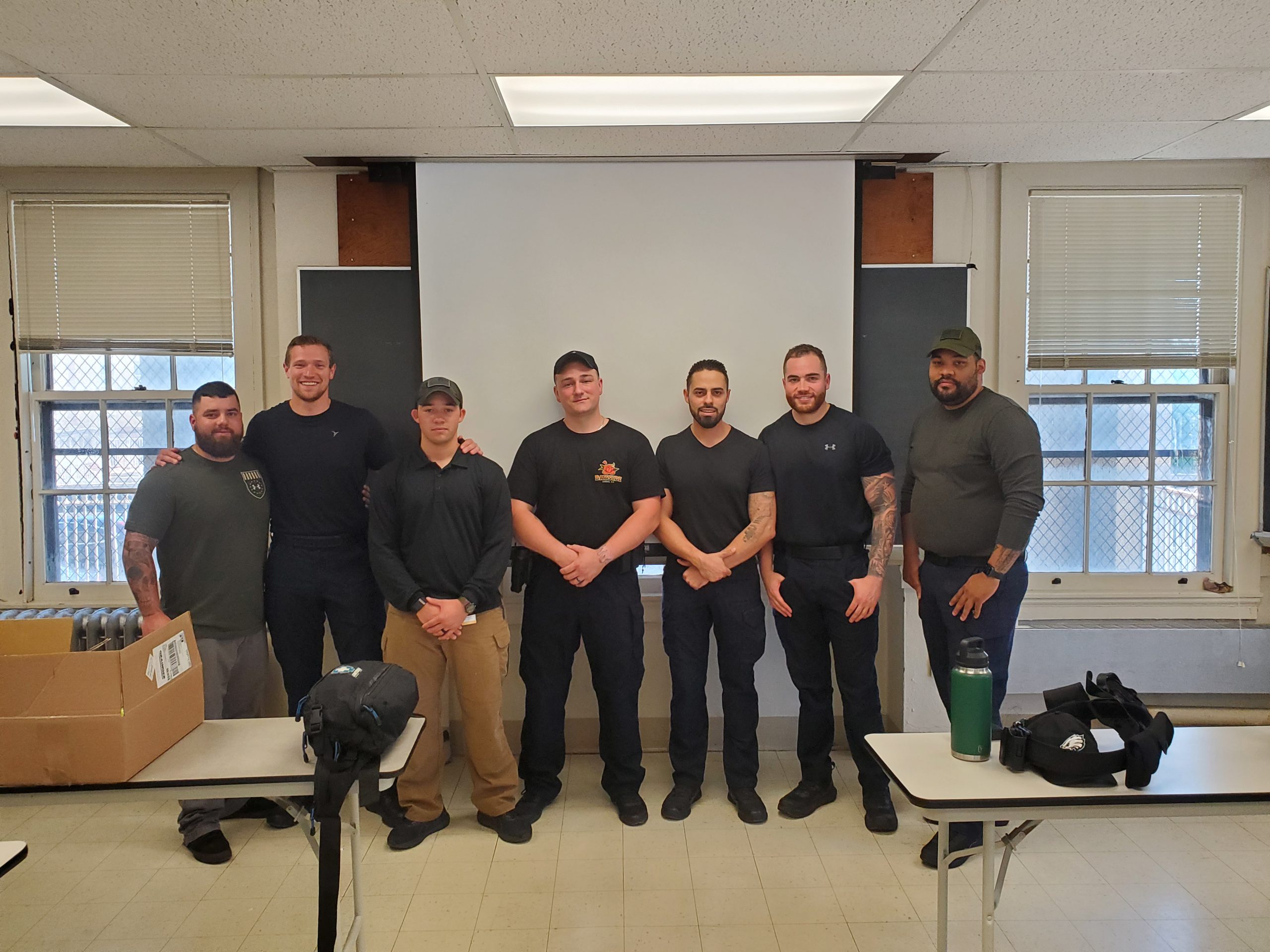 October 13, 2022
Regional Director of Safety and Security at Greenwich and Bridgeport Hospital, Mark Larobina, is an advocate for ensuring that the security officers in the hospitals that he oversees are highly trained and focused for the "what if" scenario.  This could mean an active shooter, a hostage situation, or any other high alert event.  At the highest level of law enforcement organizations bring in experts who are experienced and skilled in providing training.  Many of these training experts come from the different branches of the military special forces, and are in high demand from the FBI, State Police, and local law enforcement for their unique skills and experience.
As an ex-law enforcement office,  Regional Director Larobina is well versed in this level of training, and as the face of hospital security for Greenwich, Bridgeport, and Milford Hospitals he wanted to provide this same level of training for the United Security officers.
Tier 1 Consulting has been retained to provide some of the highest levels of tactical training to security officers across the country.  Tier 1 Consulting Co-Founder Brian Abernathy led the multi-day training and shared the following insights: "For twenty-three years in the military and 13 as a Delta Operator I was provided an extremely high level of experience in real world dynamic environments including hostile enemy engagements around the globe.  At this point in my career, it is an honor to work with organizations like Greenwich, Bridgeport Hospitals and United Security to ensure their security officers are being provided with advanced technical / tactical training."
The training that we observed was a 2-day exercise consisting of the following:   The first day was a combination of classroom style training on the topics that the officers would be reviewing.  This included extensive drills of how multiple officers operating in a team's format who would ascend down a hallway and enter a room.  The "make believe" hostage drills focused on communication and teamwork.
The second day of training was located at an outdoor shooting range.   Mr. Abernathy took the armed officers through an assortment of exercises where live gunfire was used.  Throughout the session he was working with the individual officers on different tips and techniques to maximize movement, visual focus of targets while moving, and correct breathing while shooting.  From the opening classroom session to the outdoor shooting training, it was apparent the USI officers were getting a level of instruction not normally provided to security officers.  Our officers came away with a heighten sense of how important their role and the mastery of the training techniques are to the overall success of the ecosystem which as a functioning hospital.
Commented by Regional Director Mark Larobina:
"Brian Abernathy is an American hero who dedicated 23 years of his life to serving in the military.  His experience as a Delta Force operator including 13 combat rotations is extraordinary.  His military awards include 2 Purple Hearts, 2 Bronze Stars with Valor, 4 Bronze Stars as well as numerous other mission-based accolades.  Having Brian work with and train our security officers contributes to a superior security program, and a more prepared hospital environment."
See below for pictures and videos of the USI officers training with Tier I

---