United Security Recognizes Security Officer Jamon Styles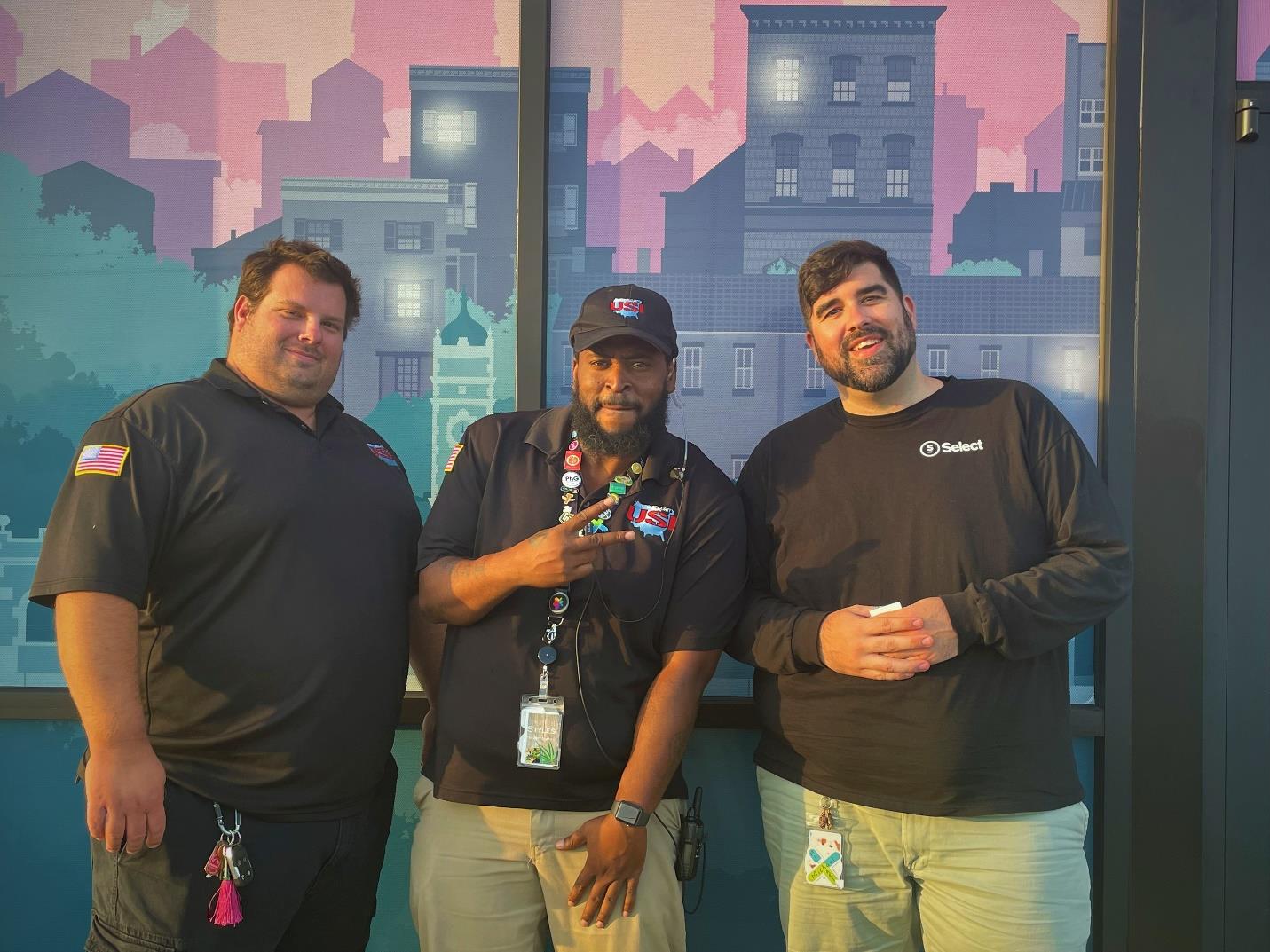 September 28, 2022
United Security is excited to recognize Security Officer Jamon Styles.  Officer Styles has been with USI since early February 2022 at our client location in Western Pennsylvania.  Officer Styles has an infectious smile and personality which shines through every day he is on post. Both staff and patients have made positive comments on how helpful and pleasant it is to deal with Officer Styles. His dedication, and high level of customer service has been displayed every day.  Officer Styles is a great example of how a USI officer should execute his job responsibilities.  United Security and our client have recognized Officer Styles for his dedication to his role and he was awarded with a generous gift certificate.
Pictured (Left to Right):
USI Western Pennsylvania Field Operations Manager Jonathan Philips, Security Officer Jamon Styles and Assistant Store Manager Michael at the Curaleaf Greensburg location.
---