United Security Team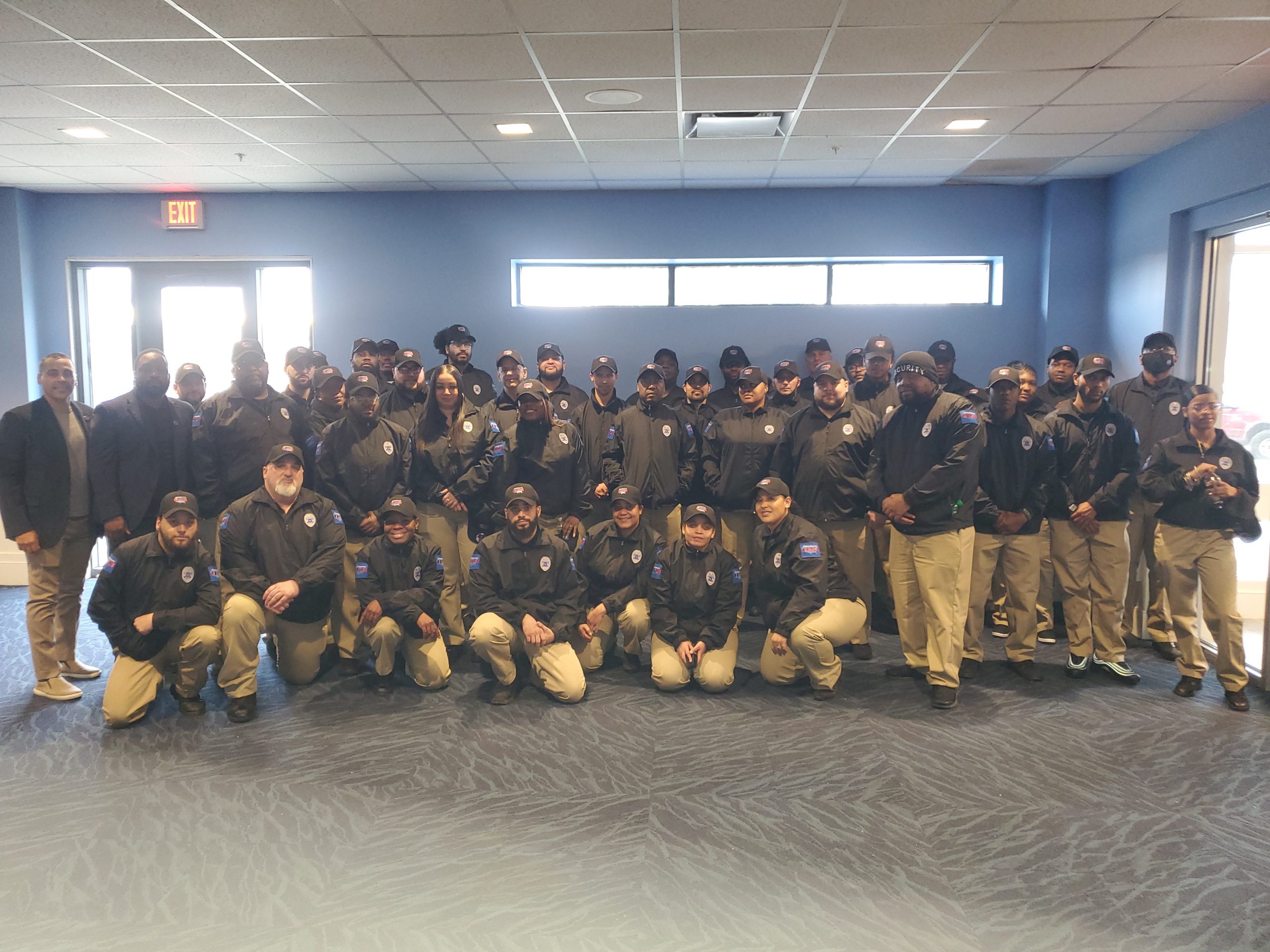 May 18, 2022
United Security is excited to team up with the Hartford Healthcare Amphitheater in Bridgeport, CT as their security partner.  With over 40 live events planned in 2022, the Amphitheater is a premier destination for entertainment in Connecticut. At any given event United Security will have between 12 and 45 security officers providing security at the Amphitheater.  United Security would like to recognize the following employees for their hard work behind the scenes to get ready for this season.  From our recruiting team, Olga Kaminskiy, Jazmin Patino, Alyssa Zadravecz, and Monika Kiwak.  From our Human Resources team Traci Bonassar, and Sonia Duarte.  From our Operations and Training team Fernando Arango, Tom Bush, and Justin Anderson.
Thank you for your efforts and all the best for a great season in 2022!
In this picture is Regional Director of Operations Fernando Arango, and Operations Manager Tom Bush with their team of 40+ United Security Officers before a recent concert at the Amphitheater.
---