Congratulations to Joe Santos on Being Named Employee of the Quarter at USI Client, Mathworks!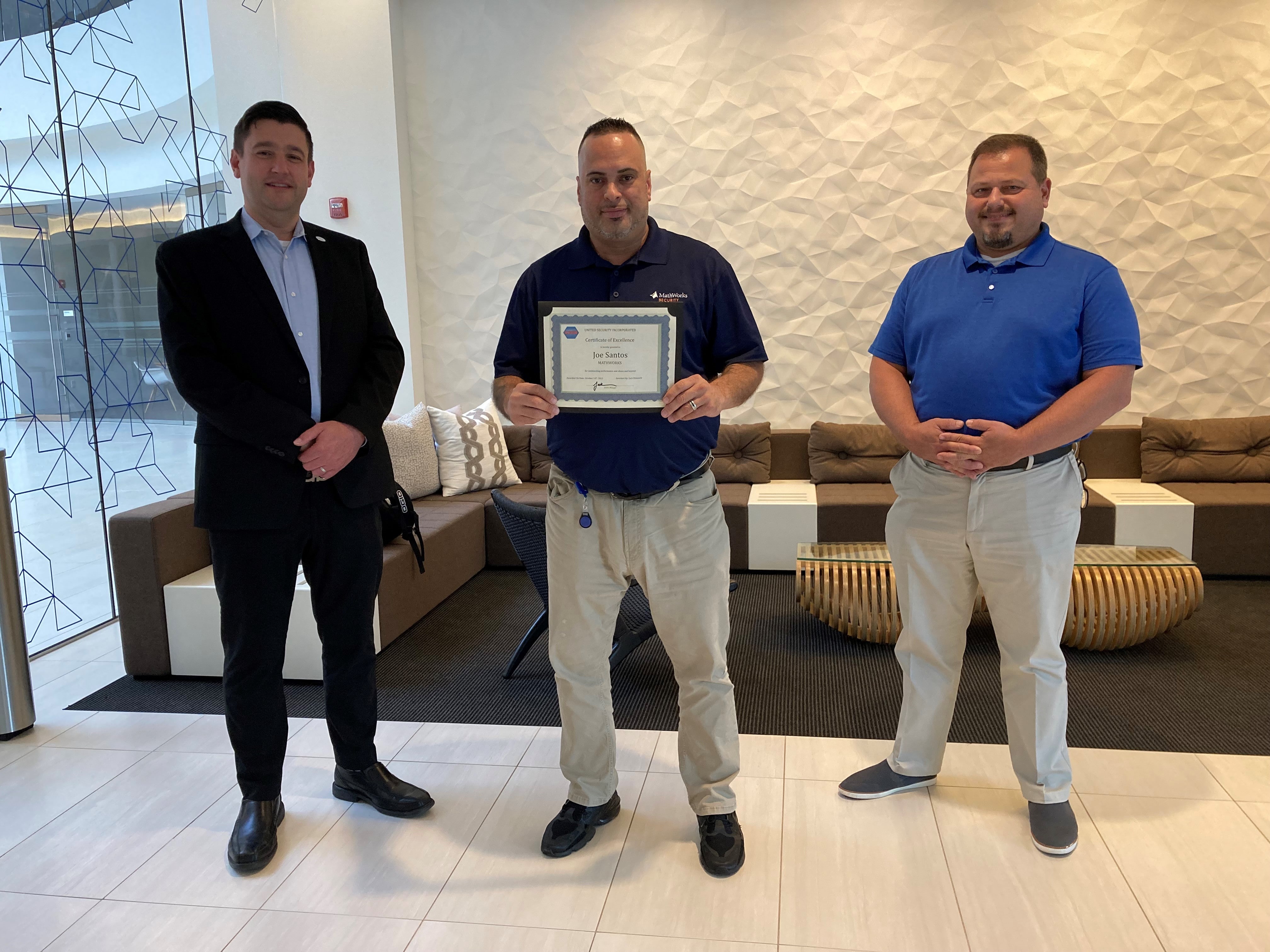 November 17, 2021
Joe has been recognized internally for multiple highlights where he performed above and beyond in his role as a Security Officer.  Whether he was providing leadership to other officers or actively engaging with visitors and or Mathworks employees, Joe provides world class service and a welcoming demeanor.
An example of how Joe leads not just in his role, but within the Mathworks campus is as follows.
The partnership between site security and corporate cleaning works best when there is mutual respect and if needed support especially when each team is represented by different vendors.  In late July, Officer Santos assisted the corporate cleaning Account Manager as she was unavailable for a vendor meeting.
Apparently, she had an appointment with the hand sanitizer vendor but was in a meeting upon her visitor's arrival and unable to leave. Officer Santos took it upon himself to show the vendor all of the hand-sanitization areas in the building for the Cleaning Company Account Manager. When she got out of the meeting, she was pleasantly surprised that the vendor was already working and knew the locations thanks to officer Santos
Thank you, Officer Santos, for being a leader in your role at Mathworks!
Left to Right: Jack Brennick (District Manager), Joe Santos (Security Officer), & Ken Spears (Account Manager)
---