USI Employee of the Year Awarded to Sonia Duarte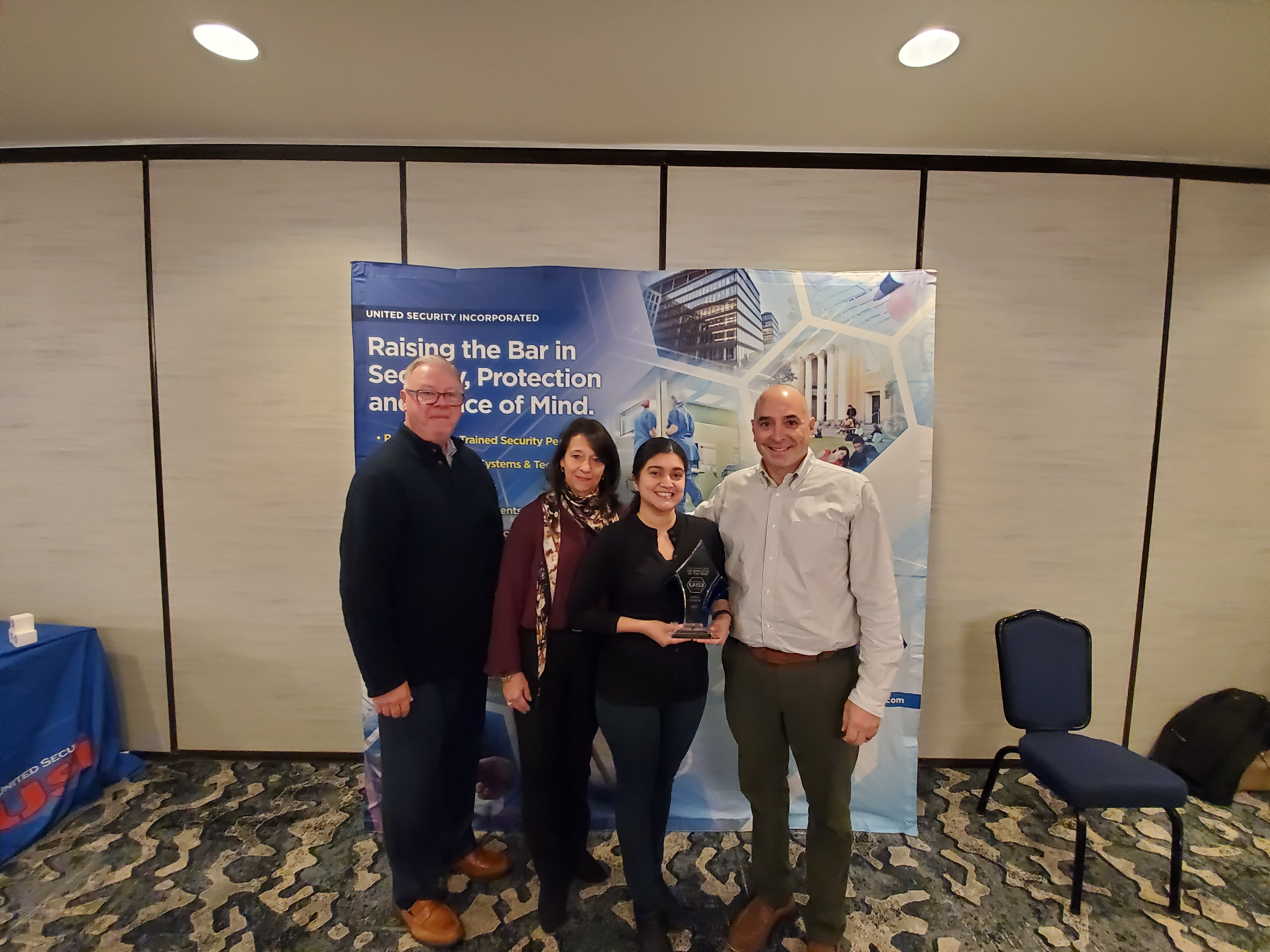 October 28, 2021
The David J Dubeau USI Employee of the Year is awarded each year at the USI Annual Managers Meeting.  Dave Dubeau was a longtime USI Security Director who passed away due to Cancer.  USI established this annual award in his name to honor an individual who exemplifies the effort, and dedication that Dave put into his job.  USI has over 1,600 employees and each of them is eligible for this prestigious award.  Nominees are collected throughout the year as Senior Leadership identifies select individuals who are going above and beyond every day in their role.  Past winners include Security Director Ray Farrell and Government Project Lead Graham Moore.  This year we are excited to announce that Sonia Duarte is the 2021 David J Dubeau USI Employee of the Year.
Sonia is an 8-year veteran at United Security working out of our multiple Connecticut offices.  Throughout her career Sonia has become the glue the keeps the Stamford and Fairfield, CT office intact.  Whether it is her job as an HR administrator or her support of the Recruiting, Operations, and Sales Team she never fails to give 100%.  Sonia played in incredibly important role communicating company information to employees during the Covid-19 Pandemic, and as businesses started to reopen, she provided visible leadership contributing to multiple new client account transitions.  Sonia has always put the USI team first and is willing to help in any facet to get the job done.  Throughout her time at USI she has matured as a go-to source for just about any topic regarding USI HR, employee on-boarding, and recruiting.  In addition, she provides key information to employees reaching out to our Connecticut offices on a wide range of questions.  Sonia is an important employee to USI!
It is truly an honor to congratulate Sonia Duarte as the 2021 David J Dubeau USI Employee of the Year!
In this picture (L to R): George Guilfoy (COO), Christine Gelatt (CFO), Sonia Duarte ( USI Employee of the Year), and Frank Consoli (CEO)
---