USI Security Officer Kyli Jones Shuts Down Water Damage at 31 James Street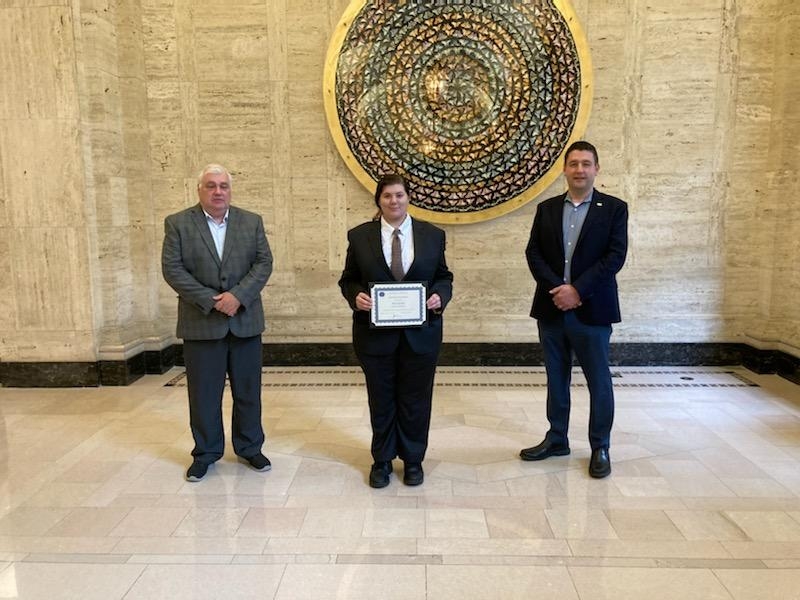 July 27, 2021
In late May a pipe burst in the sub-basement at Capital Properties, 31 James St. in Boston. Security Officer Kyli Jones observed the water and quickly notified both the Facility Manager and Security Manager. After notifications were made, Kyli found the source of the flow of water and sent a video to the Facility Manager and Security Manager, who were able resolve the problem as quickly as possible. This is just an example of Kyli's dedication and performance. She habitually detects and escalates interior and exterior building abnormalities no matter how obscure, thereby saving the client unnecessary expenses by quickly mitigating potential problems and slowing additional damage.
USI Management and the Capital Properties client would like to say thank you for your dedication.  USI presented Security Officer Jones with a Certificate of Appreciation for her role.
Who's in the Photo:
Left to Right: Al Wasilewski (Account Manager), Kyli Jones (Security Officer), Jack Brennick (District Manager).
---