Certificate of Excellence Award to Albert Bushell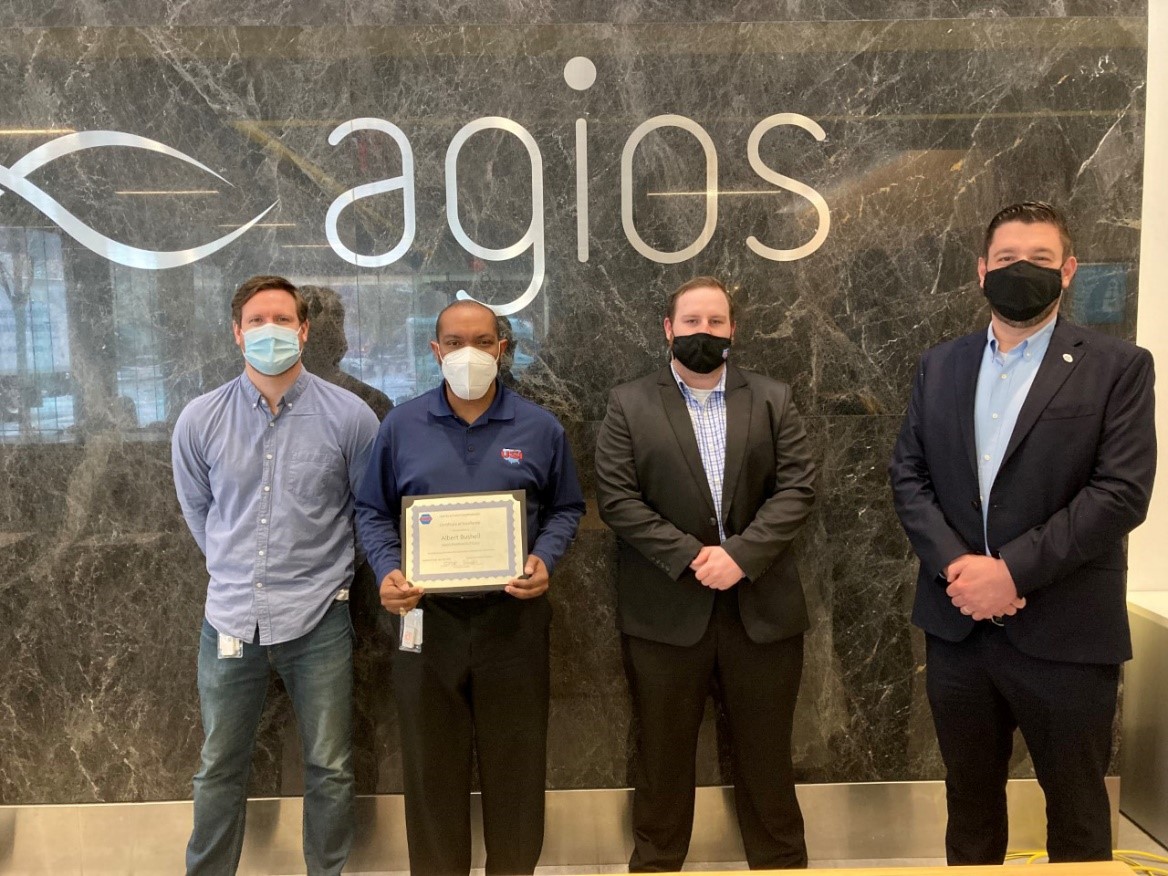 April 28, 2021
Recently, United Security presented a Certificate of Excellence to Albert Bushell, Site Supervisor, at our Agios Pharmaceuticals account. Agios is a new client for United Security. During the transition of service, Albert proved to be an incredible asset to our team and Agios. He was instrumental with client related tasks, most notably assisting with a very important safety inspection. Agios expressed how impressed and thankful they were for Albert's dedication and assistance.
As a site supervisor, Albert has been a standout leader for the officers at the account. His personal time and involvement in training all new and existing employees creates a strong line of communication and shows his true passion for operating a professional security team at Agios. Albert is well deserving of this award.
USI Management and Agios would like to say thank you for your dedication!
In the Photo:
Left to Right: Tom Garafalo (Agios Director, Facilities), Albert Bushell (Site Supervisor), Anthony Valentino (Field Operations Manager), and Jack Brennick (District Manager.)
---