Congratulations Graham Moore: You are the USI Employee of the Year!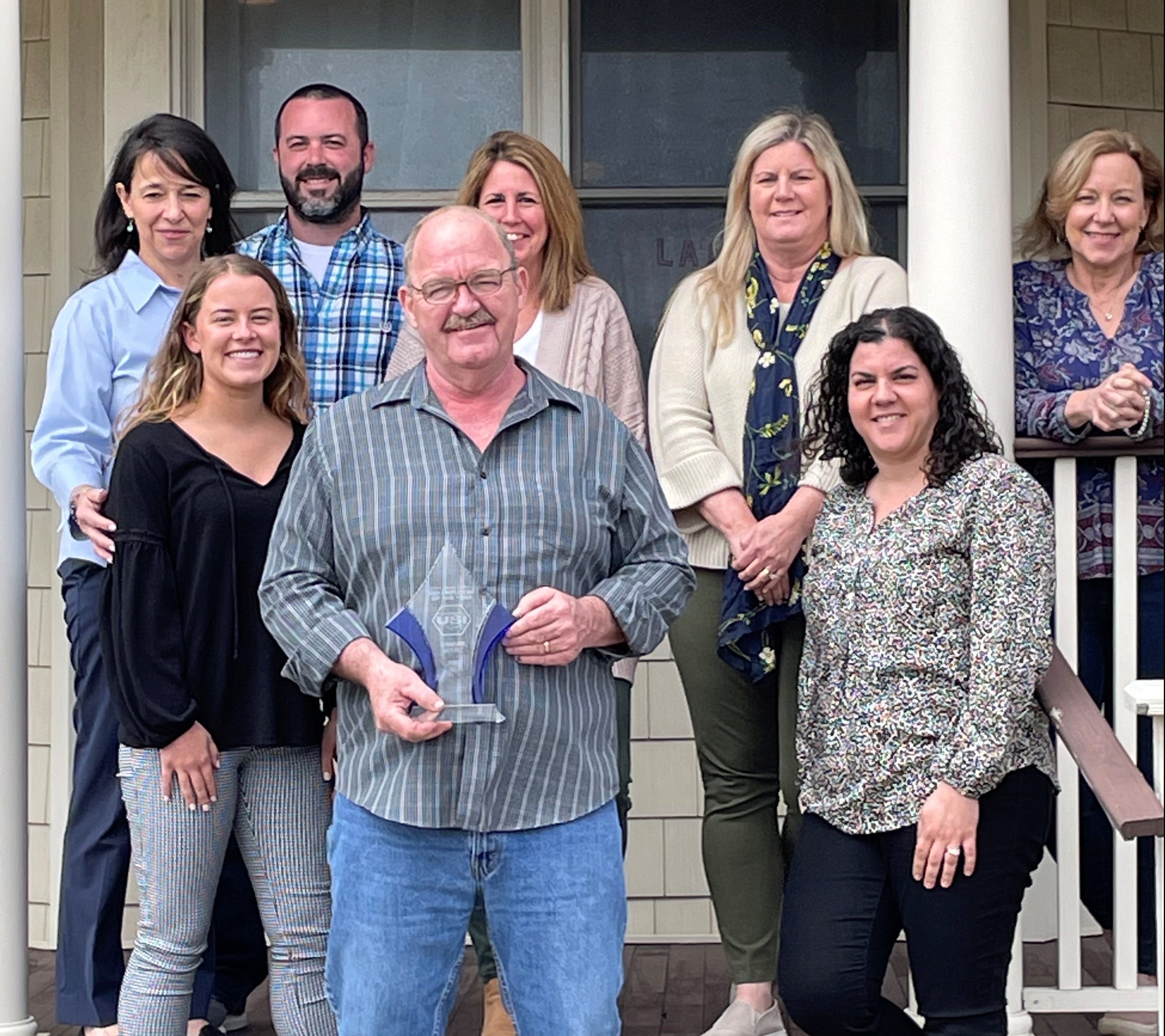 March 30, 2021
The David James DuBeau United Security Employee of the Year award was established in 2019. The award honors the life, passion, and dedication of deceased USI employee David DuBeau.  Every year this award is given out at the Fall USI Annual Managers Meeting.  Due to the pandemic, the winner was announced, but the actual presentation was delayed until recently.
About our Winner – Graham Moore
Graham has been with USI since 1994, starting as an armed security officer on the United States Marshal Service contract in New York. Through hard work, he quickly progressed to supervisor and then Project Manager overseeing USI's multiple Government Services contracts.
Graham currently oversees USI's Government Services Command & Dispatch Center (located in Staten Island, NY) as well as our current Bureau of Prisons Contract and United States Marshals Contract. During the Covid-19 Pandemic, Graham's leadership in the field supporting his team went above and beyond.  Whether it was hand delivering PPE equipment to our security officers, standing in for officers who became sick, or providing emotional support to his team.
In 2020 when the world shut down, the security industry continued to move forward by providing services to its clients. Graham never stopped working to make sure United Security fulfilled our Government contract obligations.
Throughout his career, and especially in 2020, Graham embodied the characteristics of the David J DuBeau Award – Dedication, Availability, Valiance, Improvement, and Demeanor.
On behalf of the United Security principals, Frank Consoli, Christine Gelatt, and George Guilfoy please join our team in congratulating Graham Moore as the 2020 David James Dubeau United Security Employee of the Year.
The main image features Graham pictured with our Red Bank, NJ Office Staff.
---