Security Officer Training Saves a Life!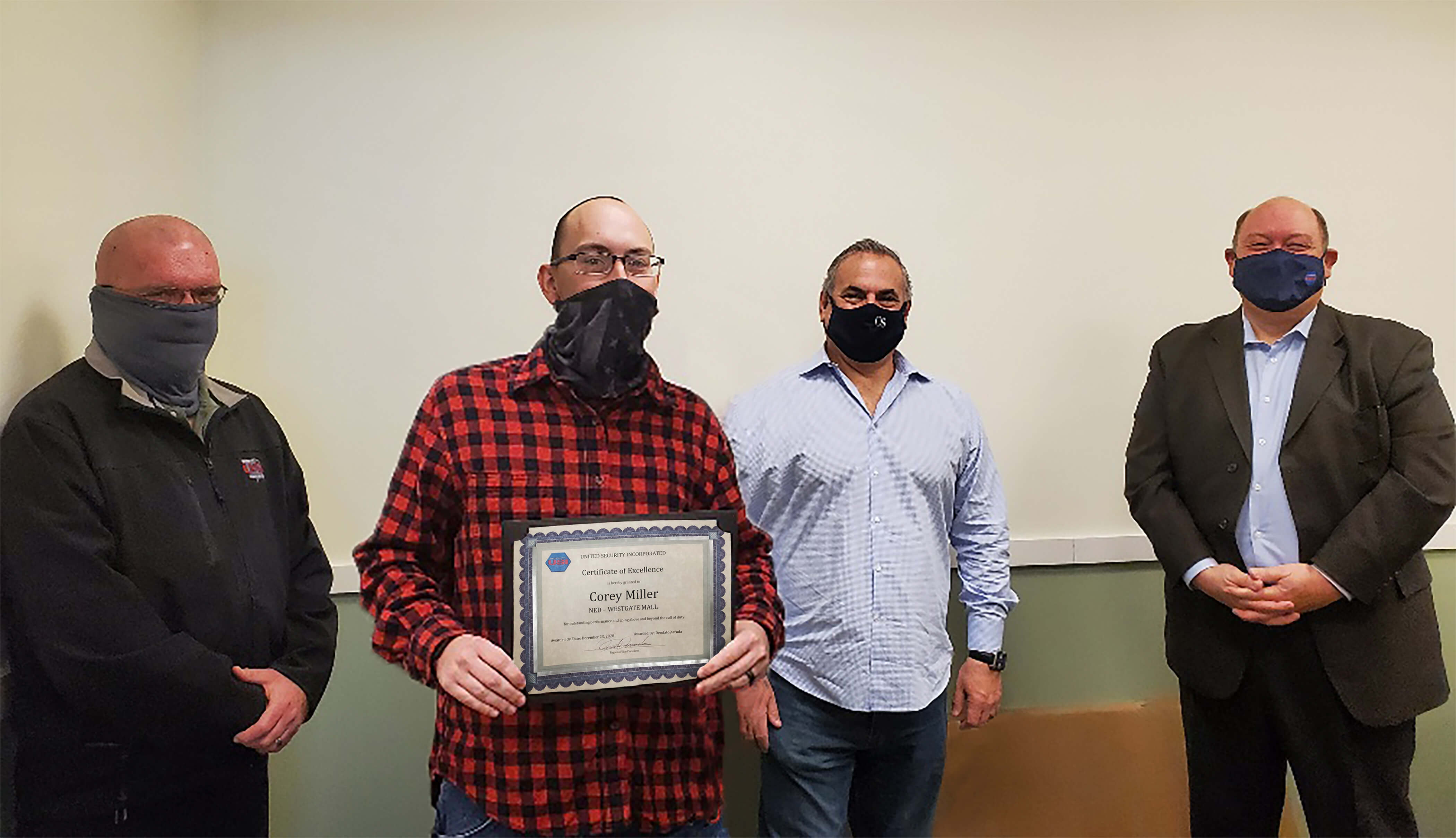 January 26, 2021
Corey Miller is a security officer at a client site in Massachusetts. He is also a Hero.  In late December, while on a walking patrol in a client's mall site, he received a radio call to proceed to one of the retailer's stores.  Upon arrival he witnessed a man near a check out counter who was bleeding from his head.  Security Officer Miller determined that this man was in cardiac arrest.  Officer Miller began CPR until EMS paramedics and Brockton Fire arrived on the scene.  The man was transported to a local hospital and subsequently shocked 6 times to restart his heart, at which point the medical professionals began treatment.  Later in the day the Brockton Fire Department Chief returned to the USI security office.  The Chief commended Security Officer Miller for his quick thinking and training as his actions saved the man's life.
USI, and our client New England Development would like to thank Security Officer Corey Miller for his composure and for following his training.  A visitor to one of our client's site is alive today because of his actions.  In addition to our recognition of Officer Miller's heroic efforts that resulted in saving a man's life, our client has also submitted his name for consideration as Hero of the Year.  This program is a joint promotion with the Boston Celtics. If recognized, Officer Miller would go to a Celtics game where he will be acknowledged for his efforts. In addition, the EMS Lieutenant submitted officer Miller for a Brockton Community Hero Award which is being reviewed by the Brockton Fire Chief.
In the picture presenting Security Officer Miller with his Certificate of Appreciation is (L to R)
Daniel McCallum (USI Security Director), Corey Miller, Issie Shait (EVP Property Management) and Deodato Arruda ( USI Regional VP).
---