Certificate of Excellence Winners at CBRE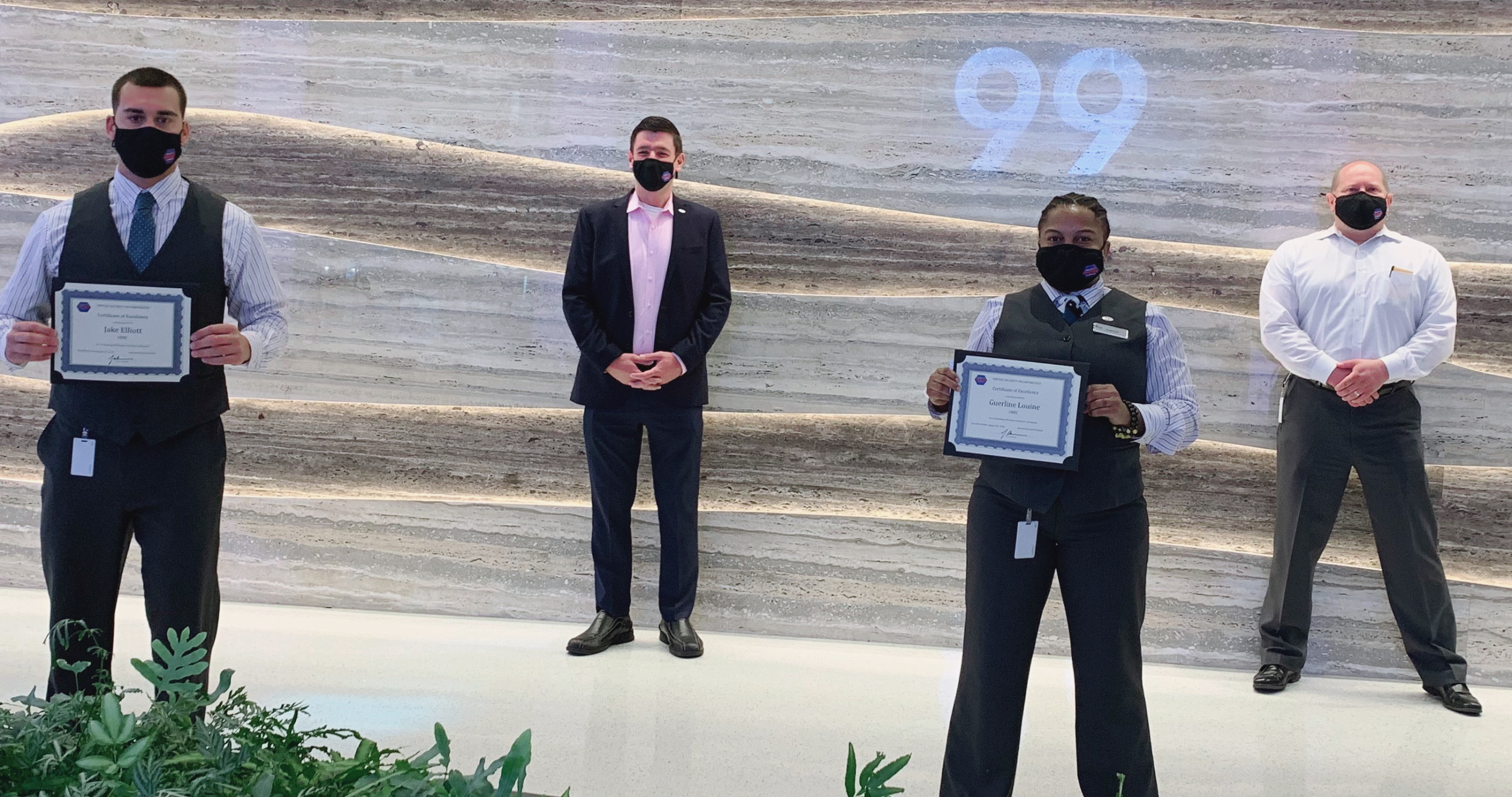 September 17, 2020
United Security would like to recognize Assistant Security Manager Jake Elliott, and Security Officer Guerline Louine who were awarded Certificate of Excellence recognition for their above and beyond commitment. Both Jake and Guerline work at the CBRE property 99 High Street in Boston, MA, and in addition are new to this property. Tenants of 99 High Street have been going out of their way to share accolades for the United Security team.
Below is a quote from a tenant:
"Your team has been doing an incredible job at making the building feel comfortable and as normal as possible otherwise. Jake from security has really been such a help for me as well, going above and beyond to help where he can." 
Besides becoming a familiar and helpful face for the tenants of 99 High street, Jake and Guerline provide support for USI Account Manager Mike Hayward who is a key contributor to the relationship between USI and CBRE.  Congratulations Jake and Guerline on your recognition, we appreciate your efforts.
Listed in the Picture:
Left to right: Jake Elliott (Assistant Security Manager), Jack Brennick (District Manager), Guerline Louine (Security Officer), and Michael Hayward (Account Manager)
---