Re-Opening Services: Additional Security Officer Services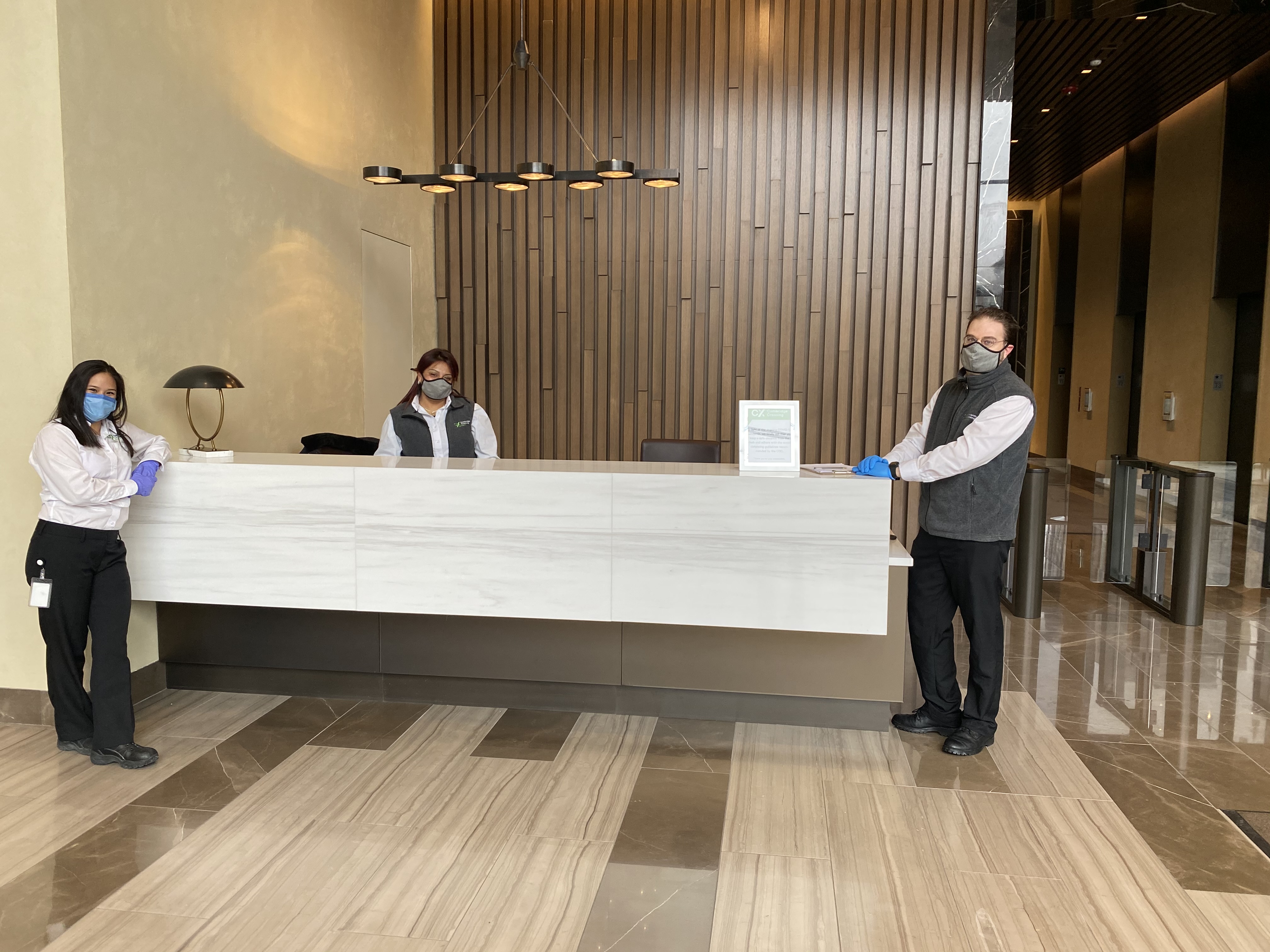 June 4, 2020
As businesses reopen their doors, what used to be considered normal will change.  What was once a simple process will take on a new normal for how we conduct operations.  Even entering and exiting a building will be altered.  Temperature taking, PPE Compliance, Social Distancing and Control of Elevators will all become part of the new process.  Below are some additional services that United Services is offering today to help clients in the task of reopening with solutions that provide safety and trust.
USI – Elevator Service
Upon reopening, crowding people on elevators will not be able to occur.  Current social distancing polices will alter on how many people can ride in an elevator.  Our USI Elevator Service can provide oversight on the numbers of riders permitted in an elevator, the floor they are going to, and relay information to elevator facility operations who are programming the elevator departures.  Our Elevator Service team will provide support to this very important lobby and building function.
USI – Thermal Service Screeners
A new normal moving forward will be taking the temperatures of every person that enters a building.  Each visitor, and or building worker will have to complete the following process:
Answer a list of questions pertaining to their health.
Allow to have their temperature taken.
Receive an approval or disapproval to enter the building.
USI is experienced in providing Thermal Service Screeners.  We can advise in the development of the complete process.  This would include administering the health questions, and non-contact thermometer readings. In addition, USI Operations will work with property management on the creation of metric reporting that can be provided on a regular basis.  The reporting will include results of the health questionnaires and the thermometer readings which will include who was provided entrance and who was outside the threshold of acceptance.
USI – Concierge Service – (IDC)
Information, Direction, and Communication (IDC).  As the re-opening phase begins every visitor to a building property will appear with a dire need of where to go, what to do, and how to do it.  USI's "Own the Lobby" Concierges Service can provide a much-needed level of Information, Direction and Communication to everyone that enters the location.  Our Concierge Service offers a heightened level of oversight to reinforce building PPE standards, social distancing, and an orderly process on the path of building entrance to their destination.
We look forward to the opportunity to discuss how our team can help re-open your property.  Feel free to reach out to our operations team to discuss a plan.
Gary Hawkett – RVP Government Services – [email protected]
Deo Arruda – RVP Operations – [email protected]
Kevin Gleason – RVP Operations – [email protected]
---