Jade Cheek: Promoted to Assistant Director of Security at CambridgeSide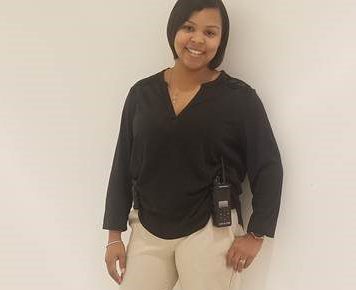 October 30, 2018
Jade Cheek was hired four years ago starting out as a Security Officer/Base operator at our client New England Development's CambridgeSide location.  Management quickly saw her potential as she volunteered to take on extra projects to advance her learning.
When a Supervisor position became open she requested the opportunity to enhance her training to become eligible for the role.  Jade showed enthusiasm and drive, learning everything she could about the Supervisor role.  She became one of the top supervisors on staff at CambridgeSide and earned the respect of her peers and subordinates.
The opportunity arose recently for her to apply for the Assistant Director of Public Safety.  Jade showed the same drive when applying for the Supervisor position and was promoted to Assistant Director of Security last month.  She has hit the floor running and been a huge help to the Director while supporting the staff.   Jade has an excellent rapport with the USI team and we recognize her for years of hard work and determination!
---