Employee Profile: Alexis Sansone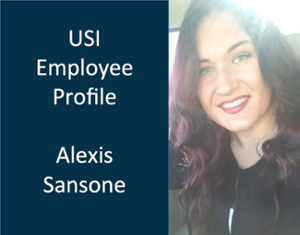 March 27, 2018
Alexis Sansone is a Field Operations Manager overseeing many of our different accounts throughout Connecticut. She works closely with District Manager James Butt as they counterbalance supporting our many security officers in the field, and our clients with equal support. Below are a few items as we get to know Alexis better.
Where did you go to College?
Alexis went to Quinsigamond College in Worcester, MA, and she majored in Criminal Justice.
What are some of your hobbies outside work?
Outside of work Alexis enjoys following her favorite sports teams, going to concerts, and visiting museums.
What was an interesting job in high school and why?
Alexis worked in bakery, where she loved to socialize with the regular customers, and learned how to make Italian Pastries.
Dream vacation – snow or beach?
Alexis would pick the Amalfi Coast of Italy for a vacation.
You just won Powerball – where are you living and or moving?
Alexis left this question up to her daughter and with her Powerball winnings they will be living in Disney World.
What do you like about your role at USI?
Alexis enjoys the interaction with the security officers and traveling around the state to visit the different sites that she oversees.
What advice would give other women who are interested in breaking into the security business?
"Never underestimate or second guess yourself. The most important thing is to have confidence in your talents and to always show what you're capable of"
Where do you see yourself in 5 years?
"I am fully committed to my position and advancing forward with hard work, perseverance and leadership qualities. I'm hoping to find myself in a position where I can use my past experiences and skill set to make decisions that positively impact USI."
Alexis is doing an amazing job on our operations team, and our clients, and United Security, Inc. are lucky to have her on our team!
---